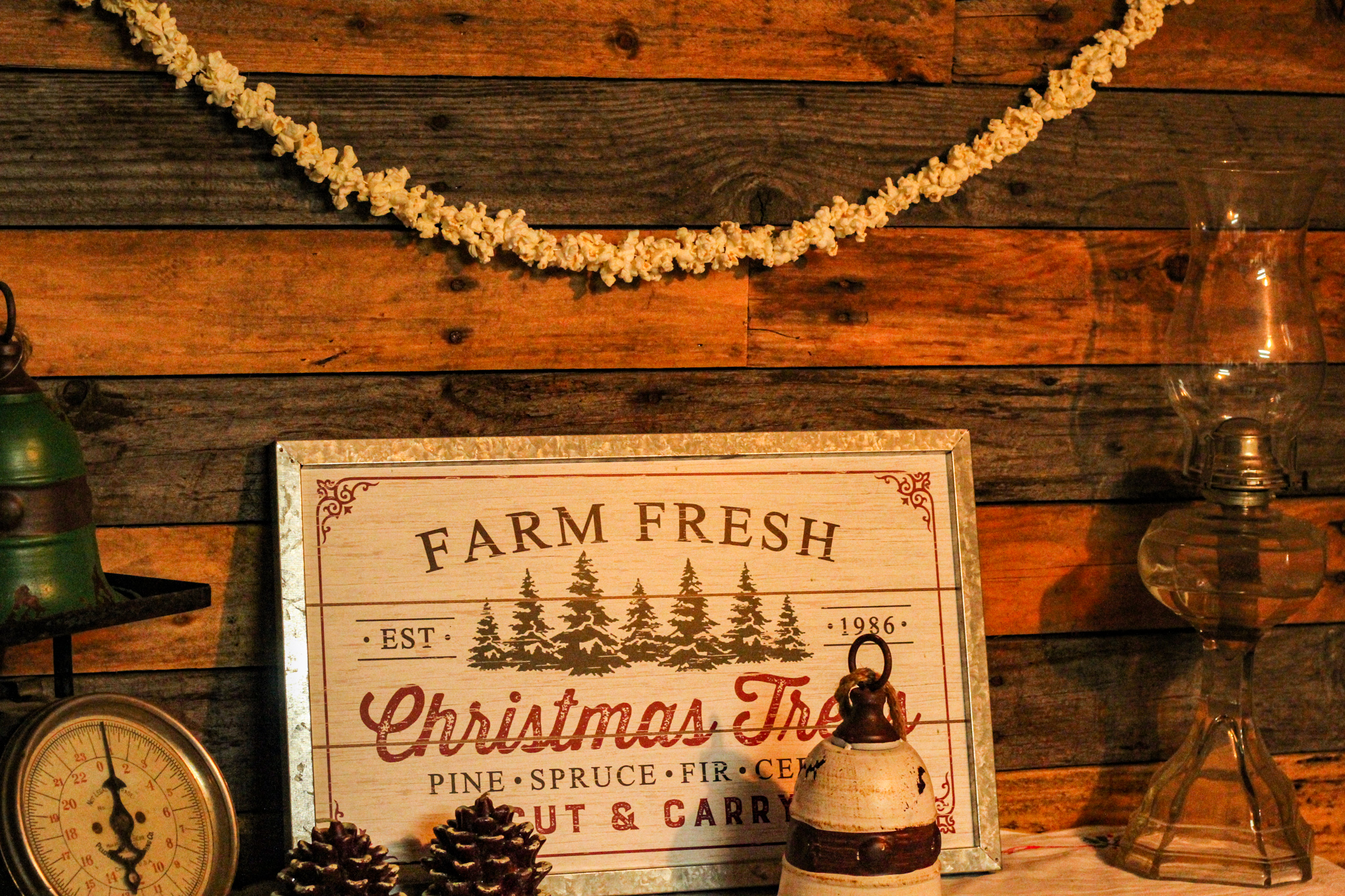 Christmas 2020 is all about adding natural and simple homemade decor. This week is all about garland. Last week I made Dried Orange Slice Garland. Today, I made popcorn garland. With a few simple materials, you have a fun project that the whole family can participate in.
you will need:
Popcorn Kernels
Paper Bag
Large Sewing Needles
Yarn, Twine or String
How to make your popcorn Garland:
You want to decide how long you want your popcorn garland to be. Add about 12 inches to the total length. This ensures you have enough string to make your loops on the ends.
Take one end and tie a loop.
Take the other end and thread it through your needle. Now you are ready to start stringing your popcorn.
To make your popcorn:
Depending on how long you want your popcorn garland will determine how much popcorn kernels to use. I used about 1 cup of popcorn kernels for this particular project. The garland that I made was a very small garland, about 3 feet long.
Place your popcorn in the paper bag and fold over the top two to three times.
Place the bag into the microwave. I set the time on the microwave for 2 minutes, but do not walk away. You risk burning your popcorn. Take the bag out of the microwave when you hear the popping slows down. You do not have to worry about getting every kernel to pop. There will be some that refuse to pop.
Stringing your garland
Take your needle and a piece of popcorn and push the needle through the middle of the popcorn piece. Popcorn is very fragile and you will break quite a few pieces before your popcorn garland is complete. Don't worry about it, just go slow.
Once you get to the end, leave 6 inches at the end and tie another loop. This completes your popcorn garland and it is ready to be hung up.
ideas on where to place your popcorn garland
I hung my garland up in my dining room, as I have an old dresser that I repainted and it hold all of my table linens and seasonal hand towels. I decorate the top every holiday and the popcorn garland looks amazing hung above it on the wall.
You can hang it above any piece of furniture, above your mantle, or on any hutch. Or, could even lay it down on the top of a dresser that you decorate for Christmas.
You can even make an extremely long garland and use it instead of ribbon on your Christmas tree. It was very popular in the 70s according to my mom.
The possibilities are endless.
Other additions
I have really gotten into adding dried oranges in my decor this year. You could add dried oranges or dried cranberries to the garland to add pops of color. Like I did in my Dried Orange Slice Garland post, you could add clipped branches off of an evergreen tree to add more natural qualities to your space.
Comment below if you have any other addition suggestions. Have you made popcorn garland before? What are you doing this year to add more homemade to your decorations?